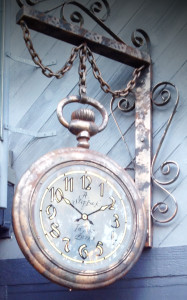 A Step Back in Time, located in Southern California's Laguna Beach was established in 1975 by former owner and friend, Pat Espe. The vintage watch shop is now owned and operated by Arthur Martinez, master jeweler and watch maker. Our collection consists of rare and vintage timepieces, fine jewelry and rare vintage clocks – mostly American and some European particularly from Switzerland , France and Germany. We also offer very extensive line of fine leather/metal watch bands.
A Step Back in Time services all jewelry, timepieces, both modern as well as vintage and clocks. Please see our Repairs & Restoration page for more information or contact us.
About Arthur Martinez, Master Jeweler & Designer
Arthur Martinez comes from a family of jewelers 3 generations deep and is a master jeweler and designer with more than 40 years of experience in the jewelry industry. His experience extends to fine vintage timepieces such as Rolex, Patek, Cartier, Vacharon, to name a few. And as a master jeweler has designed and crafted custom jewelry pieces for many fine jewelers and private clients.
His motto is: "Exceptional customer service that surpasses your expectations."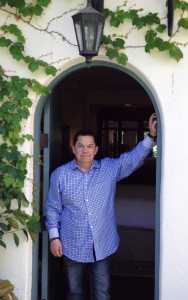 EXPERIENCE:
Enthusiastic Horologist
Rolex training – West Coast Corporate Offices
Certified diamond cutter – "Hearts on Fire" University
Started apprenticeship under master jeweler at 15 years old
ASSOCIATED:
Member – Horological Society of New York
Member – National Association of Watch & Clock Collectors, Inc.
Rolex South Coast Plaza – Costa Mesa, California
Neiman Marcus – Newport Beach, California
Black Starr & Frost – California
Zoltan Kline Jewelers, Ritz Carlton – Dana Point, California
Genarations of Jewelers – Austin, Texas
Jules R. Schubot Jewellers – Troy, Michigan
Fredrick Jewelers – Bloomfied Hills, Michigan